Ms. Glyndell B. Presley, Adviser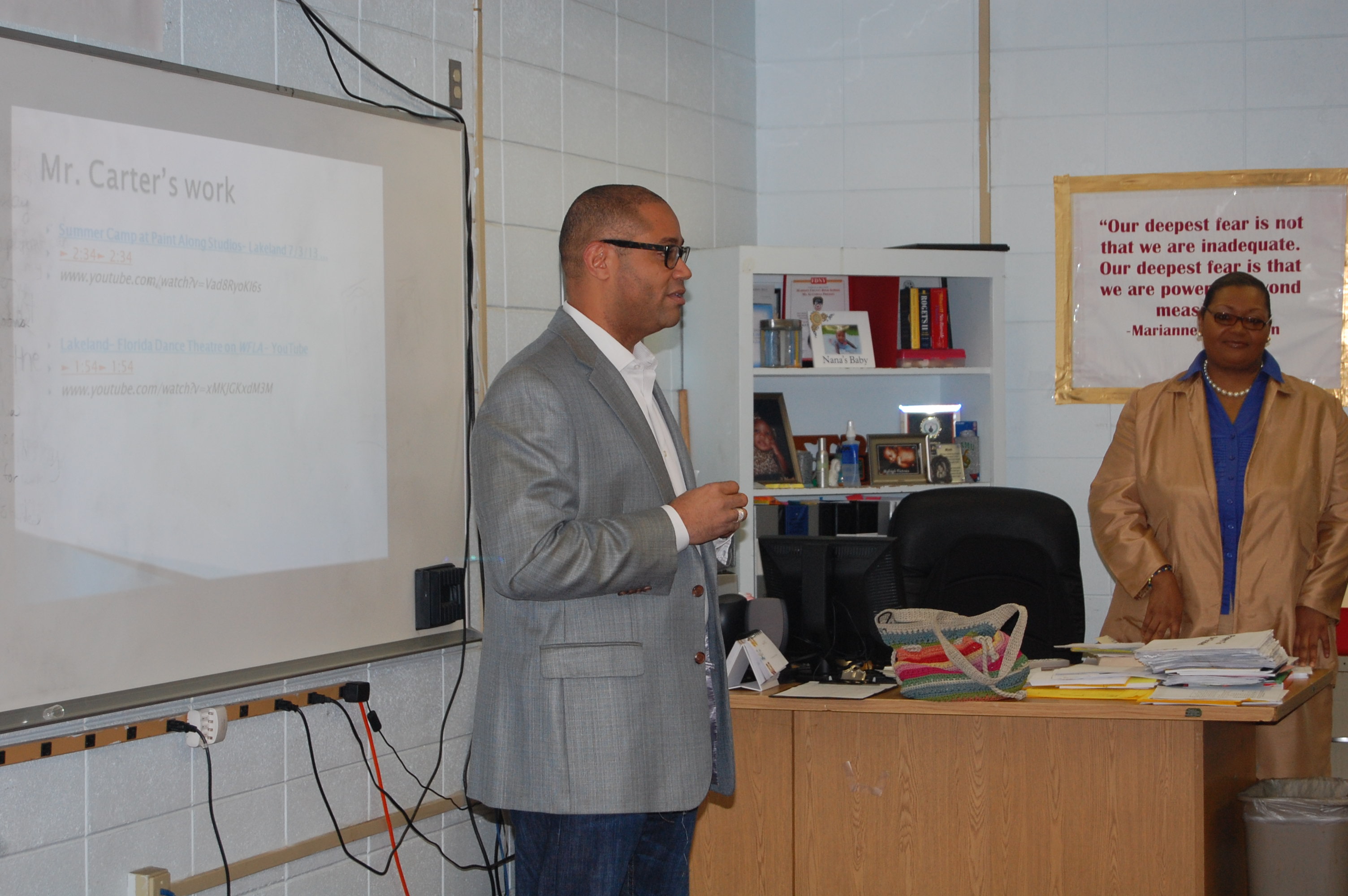 Rod Carter, morning anchor WFLA-TV - Tampa Bay talks to JOU 1
About the J-Club
Journalists are professionals who believe in truthfulness, accuracy, objectivity, impartiality, fairness and accountability. These basic principles also apply to the work as student journalists at Madison County High School. Journalism club is an option for students who wish to express themselves creatively through the media. The Journalism club is an opportunity to learn about print, broadcast and public relations through hands on experience.

The club works in tandem with the Journalism 1 class to produce the school's newspaper and other journalism related products. Club participants are creative, responsible students interested in upholding the core principles of journalism and media production.Therefore, members are charged with a higher calling and purpose as students and club members.
Qualifications
Students must:
-- Have at least a 2.5 grade point average to join and remain in the club
-- Maintain a B or better in English or be enrolled in the Journalism 1class
-- Meet deadlines (no exceptions)
-- Work well with a team
-- Spend time outside of the classroom to work on J-club projects
-- Take responsibility seriously
-- Obtain two letters of recommendation from teachers
(one must be from present English teacher)
-- Not have any discipline referrals
If you meet the above requirements and agree to abide by the J-Club's stipulations, please complete an application and return to Ms. Presley in room 220.
Expectations
Students must understand if selected as a member of the Journalism club, they are expected to uphold the club's principles and standards. Additionally, members are responsible for:
* maintaining acceptable grades in all academic courses
* devoting time outside of the classroom
* accomplishing assignments and tasks by the deadline
* dedicating time and cooperation to the club
* remitting membership dues by the deadline

Quill and Scroll International Honor Society for High School Journalists Quill and Scroll memberships are offered to both schools and individual students. Madison County High School is a member of Quill and Scroll. Students inducted into the organization are recognized for scholastic journalism excellence. Student members are in the top third of their class academically, or have the equivalent of a "B" average.